WHITEPAPER
The Importance of a Unified Data Model in Resource Management
By Steve Brooks & Roy Edwards, Enterprise Times
Data is too important a resource to be left rotting in departmental silos.
For today's professional services organizations to survive in this increasingly competitive world and thrive, having visibility on this key resource is vital. This whitepaper will define and explore the importance of a unified data model for a professional services organization (PSO). It will also outline the steps an enterprise needs to consider when architecting their unified data around resource management.

Is your corporate data glass half empty or half full? Becoming "data-driven" has become the mantra for many professional services firms. Some approach it through digital transformation while others choose to "compete on analytics" or become "AI-first." To be successful, a unified data model is an essential first step in this narrative.
Is a Data Rethink Required in Your Company
Today's modern professional services firm's technology ecosystem is likely to use a combination of Financial Management, CRM, HRIS, PSA, PPM and more. All these tools and platforms generate tons of data, which remains within their siloed systems. Add microservices architectures and hybrid clouds to this picture and things get even more complex. It's a potent cocktail of different systems serving different purposes, hosting different and overlapping data inputs that often don't talk to each other.

A recent survey of law firms by ALM Legal Intelligence and Calibrate Legal found that 42% of firms do not have a centralized process to collect, store and analyze data on an ongoing basis. Furthermore, there's been plenty of industry research that indicates organizations are still not unlocking the full value from their data.
One way to help solve this is to take a Unified Data Model (UDM) approach, which incorporates a tool that takes an agnostic position. A cloud solution that works with all data platforms and systems to support what's best for the company while taking full advantage of a data lake — a storage repository that holds a vast amount of raw data in its native format until it is needed.
What is a Unified Data Model?
A unified data model brings together all operational data from disparate sources and platforms in one place. That data enables effective business intelligence (BI) and reporting insights to support sound, timely decisions. It aligns and interweaves business data, client project data and workforce data for unprecedented visibility.

A modern unified data architecture (UDA) includes infrastructure, tools and technologies that create, manage and support data collection, processing, analytical and ML workloads. Building and operating the data architecture in an organization requires deployments to cloud and collocations, use of several technologies (open source and proprietary) and languages (Python, SQL, Java) and involves different skilled resources (engineers, analysts, admins).

According to Roger Neel, Chief Technical Officer and Founder at Kantata: "A unified data model is a business process supporting tools and applications. It's entirely about how real users interact with business processes. You have to model their day-to-day life, including interactions with the various components of a unified model such as timesheets, utilization and staffing reports, project management software, PSA. Pulling data together, normalizing it and then being able to get real insight on it."
Why is a Unified Data Model So Great?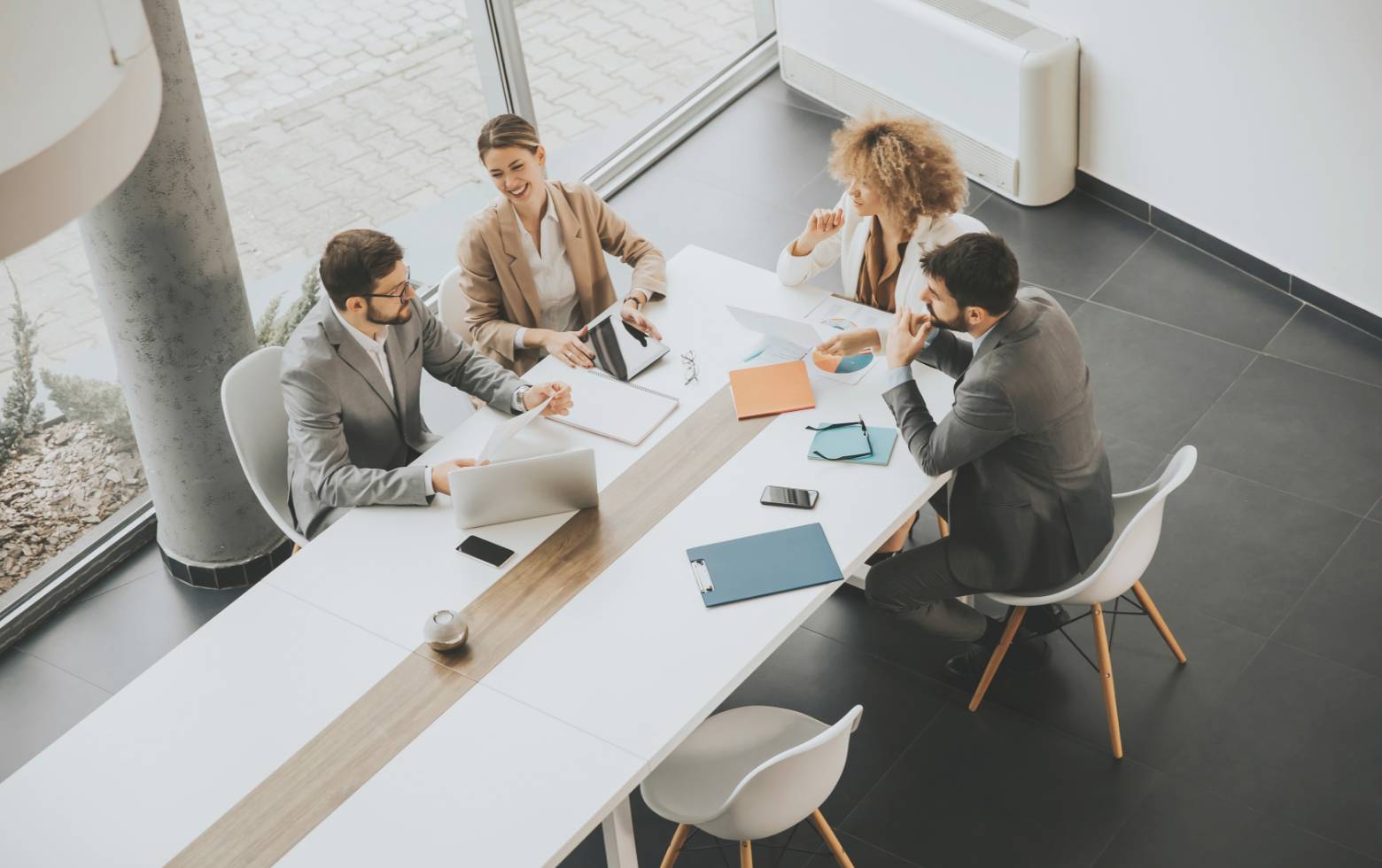 A unified data model acts as a foundation upon which data can be consistently correlated, combined and consumed, allowing for the application of machine learning across different data sets.

Companies strive to unify their data because, by default, most data is inaccessible. It's often scattered throughout the company and divided into information silos among business units and teams. Without a central way to manage data, businesses can't make informed decisions.


Resource managers find it challenging to fully resource projects in the pipeline.
Marketing teams can't accurately measure demand for their product.
Product teams can't fully understand their customer journey.
Analytics teams, who are often tasked with breaking down information silos, can't provide accurate business intelligence insights to managers.
Key Considerations Before Creating a Unified Data Model
Business-Specific Data Goals: Each business has unique goals and reporting needs to be specific to those goals. Unified data is most valuable when it adheres to business-specific data goals and the unified data management process should begin by defining these goals.

Compatibility of Data Sources: It's important to know which data sources and platforms are currently in use so you can understand which ones are compatible, which sources need to be converted and what central platform fits best in your current stack.

Data Access and Democratization: It's also important to identify who will need secure access to the data and what platforms they'll use the data on. This could be achieved by identifying the commonality of data uses across all the teams that will use the unified dataset. It helps improve the wider understanding of how a unified data model works best for your organization.
The Challenge of Creating Unified Data
When a PSO recognizes data as a strategic asset, it has to enable it to flow throughout the firm. It requires a culture in which data is securely and productively shared. This usually means transforming an organization's existing operating model and use of data. It's no surprise, therefore, that 55% of organizations name data silos and data management difficulties as the biggest obstacles to data and analytics strategies1 . Organizations have to model where and when data is needed to maximize insights and value.
"55% of organizations name data silos and data management difficulties as the biggest obstacles to data and analytics strategies."
However, achieving maximum value from data requires companies to shift from being departmentally focused, with data restricted to a single user or business unit, to being enterprise-focused, where data is treated as the most valuable corporate resource. It also requires moving from data silos that duplicate datasets to a reusable approach that stores data once and uses it many times.

1 Harvard Business School Analytics Service Report, 2019. Understanding why analytics strategies fall short for some, but not for others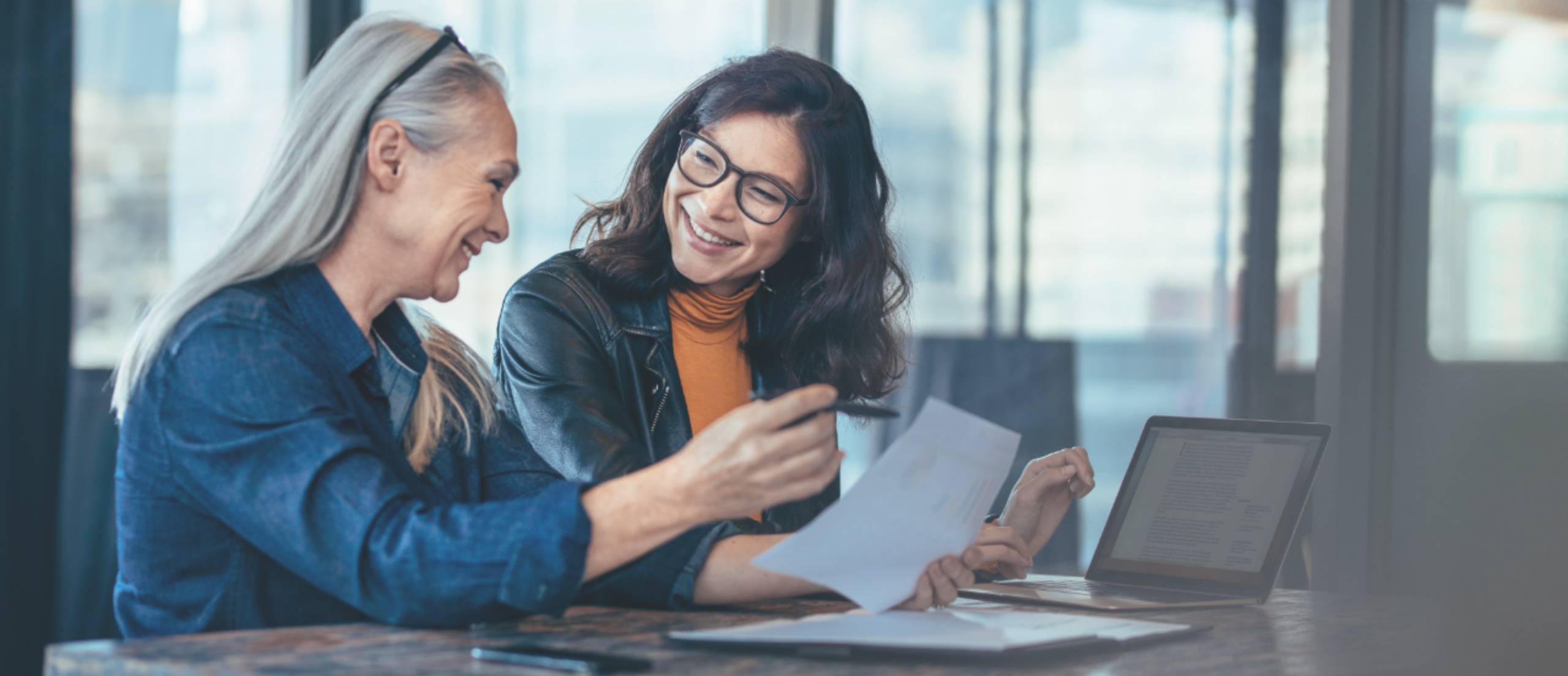 The 10 Steps Toward a Unified Data Model
1. Data Ownership

PSOs need to decide who owns and will be responsible for data in their organization. Data ownership defines the firm's ability to assign, share, or surrender access privileges to employees, associates, or third parties. The data owner claims the possession and copyrights to ensure their control and ability to take legal action if an internal or external entity illegitimately breaches their ownership.

Increasing privacy regulations around the world are making companies financially liable for breaches in data. Ultimately, someone in the organization needs to be responsible for data. The buck will ultimately stop at their door.

2. Data Governance

Data governance is the foundation that enables organizations to manage their data as a strategic asset. Proper governance gives you the chance to widen employee access to data responsibly. You can drive insights and intelligent decision-making across all disciplines while ensuring protocols are in place to oversee data content, structure, usage and safety.

Sound governance comes with certain pre-conditions.
You need to know:


What data exists
Whether it's good quality and usable
Who's accessing it
Who's using it and what for
Whether usage is secure and compliant
Inevitably, these requirements become more challenging as the volume, velocity and variety of data grows. At every step, security needs to be assured.
3. Security
The increasingly open nature of modern technology and multiple digital channels leaves our infrastructure vulnerable to cyberattacks or data breaches. You are legally responsible for protecting digital data, such as information in a database, from destructive forces and from the unwanted actions of unauthorized users. Your security must provide confidentiality, integrity and availability assurances against deliberate attacks and abuse of your data and systems. Depending on the organization, data will be the responsibility of the finance department and the CFO. For others, companies will be most comfortable with IT controlling operational data. In the EU, organizations are now appointing Data Controllers to ensure compliance with GDPR requirements. Losing this trust can negatively impact your business operations and revenue, as well as your organization's reputation.
4. Taking Stock of Disparate Data
Before implementing a unified data approach, it helps to document the basics: your data real estate.
What volume and variety of data do you have?
How discoverable is it?
How quickly do you need to access it?
Do you have the right architecture in place?
Is it cloud-ready?
As a result, a comprehensive audit of the current datasets is required to organize business data process andarchitecture workshops with key internal stakeholders. Outcomes from these sessions should include:
Identify all datasets in use
Map data flows accurately
Identify sensitive data
Deal with data anomalies
Confirm information architecture
5. Cleanse Your Data
Data quality is important to everyone working on a project or specific business activity. However,organizational data is rarely in perfect shape. According to the Gartner Group, "Network and local file storageenvironments have large numbers of files with no organization or structure beyond folder hierarchy or filename. Between40% and 80% of files in a typical enterprise environment are redundant, outdated, or trivial (ROT), or do not have anassigned owner in the directory service."2 Accordingly, data cleansing is essential to ensure companies have goodquality data to make decisions upon.
6. Extracting Data
To start, you need to ensure that data can be extracted andimported from its original source, like a CRM platform or a timesheet tool. Structured data, like a CRM database, iseasier to extract and import than unstructured data, like documents and audio files.
7. Data Transformation
Occasionally, datasets and platforms are incompatible, which makes importing various datasets and connecting themdifficult. It requires converting data to make it readable within the central platform. Once converted, the data canthen be stored for future use.
8. Loading Data
After data is retrieved and combined from multiple sources (extracted),cleaned and formatted (transformed), it is then loaded into a storage system, such as a cloud data warehouse.
9. Data Reporting and Analysis
Creating the business value from data is mainly achieved because the organization can now reporton the whole corporate data set and analyze it further. The data from a central platform needs to be read andinterpreted to run analyses and create reports on important metrics. This reporting and analysis can either be done onthe central data platform with a connected BI tool, or on another system or content repository post-data export.
10. AI Capabilities
As your company moves to cloud storage, ensure the technology you choose has multiple AI capabilities.Then, leverage those AI capabilities to do the work no one else has the time to do. This includes:
Finding data faster using algorithms built and trained for smart search
Identifying duplicate and old reports to ensure your business intelligence remains up to date at all times
Automating the classification of information and removing arduous manual uploads
Carrying out routine but complex tasks in a matter of minutes, such as reviewing contracts or documents.
Contextualizing insight and identifying opportunities in a nimble way, rather than just processing information, managing regulatory risk or streamlining operations.
According to Neel, the challenge for PSOs will be to simplify their data architecture and unify it with businessintelligence (BI). "Businesses need to get good unified reports to provide information across all your datasets. It'simportant to unify data with BI," Neel adds.
2 Severson, L. 2020. How to escape network and local file storage, Gartner Group report

Finalizing Your Ideal Solution
When considering a solution to support your data-unifying ambitions, it is important to look for a platform that strikes a balance between high functionality and high usability. When teams evaluate platforms, they should find the one that best fits their current and future needs. Teams should examine platforms based on these factors:
In addition to features, it's important to consider process issues like internal data governance and quality. New legislation like the California Privacy Rights Act and European Union's GDPR is pushing many companies into an era of greater data transparency. A modern, cloud-based data foundation not only provides security and flexibility but also, due to its inherent scalability, future-proofs your growing practice. Most importantly, it means you can break free of legacy databases (which tend to exist in silos) and integrate solutions to simplify management and achieve a more holistic view of your data.
| | |
| --- | --- |
| Onboarding | Will employees be able to use the platform intuitively? |
| Integration | Can the platform easily integrate with all the data sources and the different data types needed by the company? |
| Performance | Does the platform have a high storage capacity? How much time does it take to load data, create and distribute reports? |
| Reliability | Does the platform guarantee access and assurance of the accuracy and consistency of data? Will the solution grow and evolve as your business needs change and your data strategy grows? |
| Availablility | Does the platform guarantee uptime? Will data continue to be available at a required level of performance in situations ranging from normal through to "disastrous." |
| Latency | Can users access data in near real-time? How much time does it take for your data to become available after your request or event? Typically, data latency is measured in seconds or milliseconds. |
| Concurrency | Can the platform use faster, non-relational query techniques? How many users can access the data at the same time? |
| Compliance | Is the platform able to facilitate auditing and respond to regulatory challenges and changes? |
| Innovation | Is the company constantly improving its product? How easily can you automate tasks and augment the iterative search of data? |
In addition to features, it's important to consider process issues like internal data governance and quality. New legislation like the California Privacy Rights Act and European Union's GDPR is pushing many companies into an era of greater data transparency. A modern, cloud-based data foundation not only provides security and flexibility but also, due to its inherent scalability, future-proofs your growing practice. Most importantly, it means you can break free of legacy databases (which tend to exist in silos) and integrate solutions to simplify management and achieve a more holistic view of your data.
Change Management: Becoming More Unified and Data-Centric
Some PSOs may lack the experience or confidence to coherently manage data, with key managers seeing the discipline as esoteric or niche. Others have started unlocking the power of data but perceive an invisible boundary, steering clear of automation, AI and ML.

To nurture a data culture change in which everyone can benefit, initiatives like self-paced skills training, morning breakfast seminars and old-fashioned encouragement can go a long way. For more uninitiated teams, you might invite them to solve a problem by analyzing data they have available and ask how else they could apply their findings or agree on a related challenge they could tackle.

Project leaders can help by showing colleagues how their solutions enable teams and/or clients to reach goals. It's worth following up regularly with new learning opportunities of all shapes and sizes. The aim is to extend the power of data beyond an exclusive group of experts and make it a discipline for all.
Top Characteristics of a Successful Unified Data Model
Here is a final checklist of attributes that every unified data model should have.
Scalable

— Must scale up to handle the increased volume and any potential increase in the types of data it has to manage.

Accessible

— Should be accessible across your business to enable individuals or teams that need access to data to make the right decisions.

Structured and Intuitive

— Needs to be well structured and intuitive enough to be usable by all the teams that need access to it.

Automated

— Should make it easier for teams to analyze data even as the amount of data collected and stored grows.
Making the Most of Your Unified Data
Roger Neel suggests a professional services firm is on the road to unified data success "when it has fewer spreadsheets cooked up on somebody's laptop." There are so many grains of truth in this description. Almost every organization has a good deal of data in Excel or other spreadsheets and it is not going away anytime soon. Organizations need to add structure around managing data and make it seamless and accessible and, therefore, eliminate or avoid "Excel hell." Data can be empowering. But when it's fractured, vital insights and intelligence are overlooked. For PSOs, an understanding of clients is enhanced when multiple data sources are correlated, combined and consumed to give you effective business intelligence. It can only happen when data ingested from multiple platforms, such as a CRM, is unified with other platforms, like HR systems or project management tools, to give you a complete picture of your resources.

A unified data model will make data storage more manageable and comprehensive and help to future proof data reporting, analysis and business intelligence as your business grows.